When you're on the go, it can be easy to just throw your packing essentials straight into your bag without a second thought. Whether you want that one particular item that's fallen to the bottom or keep adding in new purchases when on the move, your bag will start to feel cluttered and disorganised over time.
To help you keep your bag organised, we've put together a quick guide on the best steps you can take to keep your items accessible and in order when you're on the move.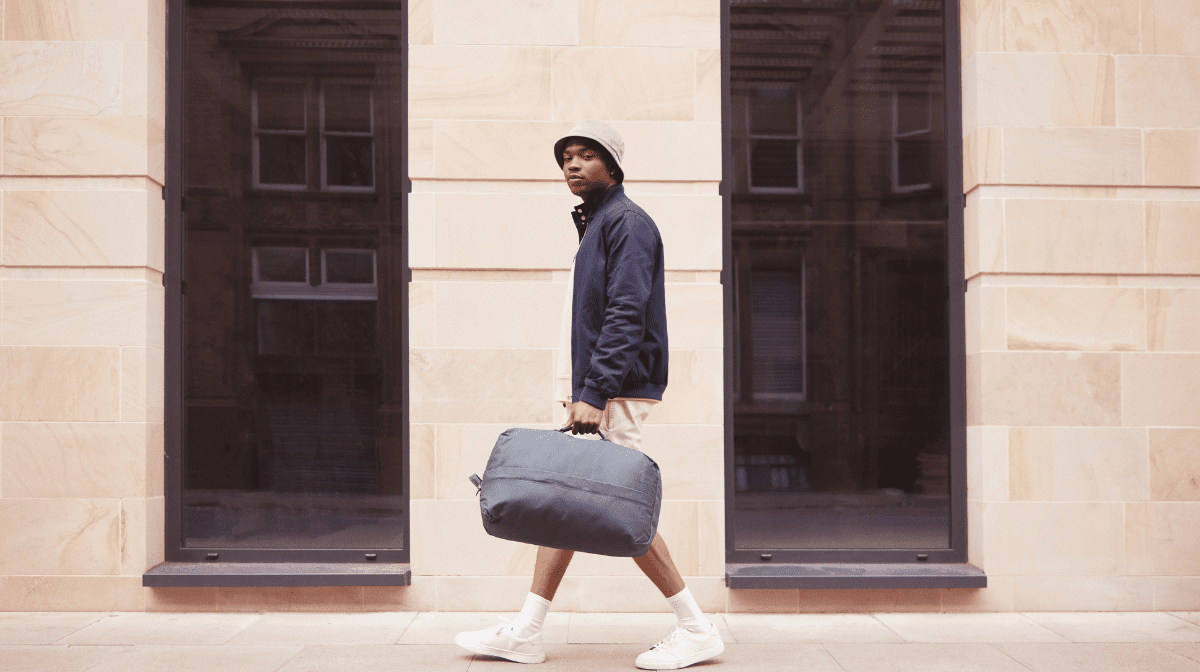 7 Tips for an Organised Bag
1) Empty Your Bag
The best place to start when organising your bag is to go back to the beginning. Empty your bag and make a fresh start, getting rid of any items you really don't need.
We can all be guilty of popping empty wrappers back into our bag instead of in the bin, but now is the perfect opportunity to say goodbye to any rubbish and shake out any leftover crumbs. Even if you don't normally carry snacks in your bag, you'd be surprised how much dirt and debris your bag can start to collect.
2) Group Everything Together
Once you've emptied your bag out onto the floor or a table, organise everything into small, themed sections. This will allow you to see what you had in your bag more clearly and keep everything in check. To help get you started, here are some sample groups of how to organise your bag:
Electricals
Stationery
Toiletries
Wallet, money, cards
Miscellaneous items
When you've finally divided all your items up, take a good look at everything and decide which groups are must-have essentials to add back into your bag. Any group you find isn't necessary won't be returning to your bag.
3) Use a Wallet or Document Holder
If you're always finding loose change at the bottom of your bag or just want to keep your essential items all in one place, a travel wallet will be the perfect solution. Not only will it keep your bag organised and tidy, but it will also make sure all your key valuables are kept securely together, including important documents, passports, cards, money and other ID.
Browse through our selection of Utility Pouches to help keep your important items together in your bag.
4) Consider a Pencil Case
Pens, pencils and other bits of stationery are items that often get lost in your bag. Having a pencil case or a bag organiser like our Small Utility Pouch is a great option to help keep your items in check. Get easy access to your stationery for when you need them most by keeping them together in one convenient pouch.
5) Place Lighter Items at The Bottom
Placement is key when it comes to organising your bag, especially if you're going camping or on an overnight stay. Make sure you're not going to be weighed down while on the move by placing lighter items at the bottom and heavier items towards the middle of the bag.
6) Introduce Packing Cubes
Packing cubes take organisation to another level and help to prevent rummaging through your bag every time you need something. For those going backpacking, taking a long trip, or simply wanting to divide things up into smaller bags, packing cubes allow you to separate your items into organised sections while helping to free up space within your bag.
Our Packing Cube Set of 3 provides you with three different sizes so you can differentiate which cube has what items inside. For example, pack underwear and small items in one packing cube, tops in another, with your trousers, shorts, and skirts in the remaining packing cube.
7) Regularly Clean Out Your Bag
The key to keeping your bag organised is to regularly declutter and clean out your bag. Every fortnight, make it a habit to empty your bag and take the above steps to help keep your bag tidy and organised.
Check out the range of Millican bag accessories to start organising your bag today.