Walking poles are the perfect companion for any hiker. Whether you're a weekend rambler or a thrill-seeking mountaineer, walking poles are quintessential for any journey. They may look like an unassuming piece of kit, but they can prevent injury, tackle most terrains, promote healthier walking habits and be neatly stored in even the slimmest of backpacks.
Why You Should be Using Walking Poles
Incorporating walking poles into your hiking routine can have a transformative effect on the quality of your trek. But what makes walking poles such an integral piece of a hiker's kit?
Well, they may be humble in appearance, but research indicates that long-term use of walking poles promotes several health benefits. The common ailments that tend to plague hikers, such as knee and back pain, are shown to be significantly alleviated following the long-term use of a walking pole. They can also promote better posture, encourage healthier breathing patterns, aid your balance on challenging terrain and contribute to improved endurance.
Using walking poles can also provide your upper body with benefits: muscle definition in your arms and shoulders may become more visible with continued use over time. With walking poles, the benefits really are endless.
Get the Details Right
Discovering the right kind of walking pole may be the key to falling in love with these handy hiking accessories. You may want to consider the material, the shape of the grips, how they fold up and any additional accessories for your poles, such as shock absorbers and hand straps. Nailing down these details will ensure that your walking pole will become an indispensable part of your next journey.
The storage of your walking poles is also something you may need to consider. As crucial as they are, we know that they form what can be quite an extensive kit for a hiker. If you're looking for ways to accommodate your growing apparatus, our Smith The Utility Pouch 2.5L sports plenty of space to make sure you stay organised on your next hike.
Looking for more organisational solutions for when you're on the go? Explore our guide to making the most of your space with our tips to keeping your bag organised.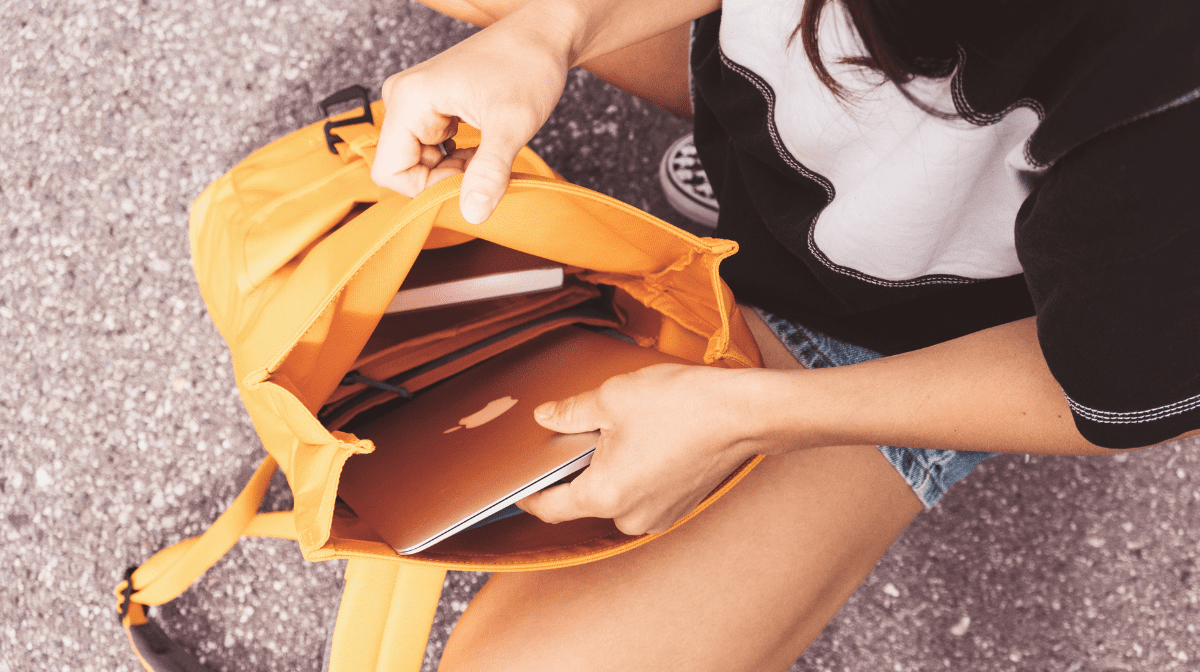 Get the Most out of Your Walking Poles
As simple as they are to master, there are some tips and techniques needed to get the knack for using walking poles. They can take a little while to adjust to, and those unaccustomed to using them may experience some initial upper body discomfort. To prevent this, build up usage of the walking poles gradually to get used to them.
When walking with poles, your arms should form a right angle (90 degrees), so it may take a little adjusting for your arms to form that optimal bend. Place the base of each pole slightly in front of where your foot will land to support your stride. You shouldn't have to alter your gait dramatically to accommodate walking poles, but you may find that using them makes you straighten your posture subconsciously.
Remember, it will take some time for you to get completely used to the sensation of walking with poles. Once you have moved past any initial discomfort, you will wonder why you went so long without them!
So, whether you're embarking on a week-long expedition through the most rugged of terrain, or you fancy a laid-back stroll along your favourite trail, ensure that a pair of walking poles are safely stowed inside your bag for your next journey.
Have we awakened your thirst for adventure but you're not sure where your journey should start? Discover our guide to the UK's most popular walking trails.