Here at Millican, we want to provide you with all the essentials that you need to tackle your everyday commute, hike and adventure, and we've done that by creating bundles to support you no matter your journey.  
Each of our bundles has been specifically designed to meet all your required needs. Whether you'll be travelling or in need of every day essentials, we've got you covered. Carry on reading to discover all our Millican bundles.  
Why You Should Choose Bundles?  
Not only do bundles help you save money, but they also are specifically designed to meet your required needs. Here are a few more reasons why you should opt for a bundle:  
1. Convenience 
Searching for specific accessories to match your bag or your specific needs can be difficult. However, bundles provide you with the necessities you need hassle free. 
2. Customisable 
At Millican, alongside our set-in stone bundles, we also allow you to build your own and create the best bundle to suit your desired needs, helping you to feel prepared no matter your travel, journey or lifestyle goals. 
Our Top 5 Millican Bundles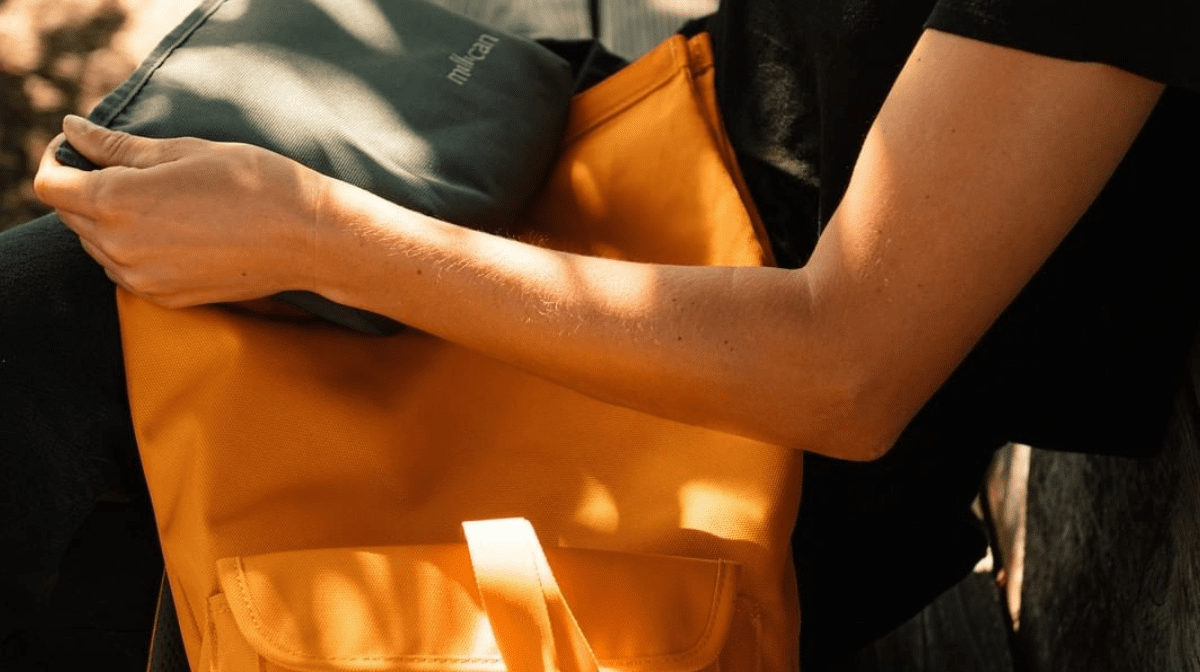 1. Everyday Bundle 
No matter your adventure, this Everyday Bundle can help  you feel prepared. Featuring one medium roll-top bag and a set of 3 Millican Utility Pouches, you can have enough space for all your essentials, as well as providing your bag with an extra element of organisation.  
The three Utility Pouches come in three different sizes: small, medium and large, so you can filter your essentials in size order and slot into your backpack care-free. Each pouch also features a durable zipped closure to keep your valuables safe and secure.  
2. Travel Bundle 
Designed to make packing and travelling easier, the Travel Bundle features all the essentials you need. Featuring our Medium Core Roll-Top Backpack that has a range of storage compartments so you can nicely slot all your essentials into your bag. While our Packing Cube Set of 3 helps you  pack your items compactly together, a life saver when you're on the go. 
3. Miles Packing Bundle  
For those in need  of an extra spacious bag to accompany you on a long-haul journey, this Miles Packing Bundle is perfect for you. Designed to make packing and unpacking more organised and enjoyable, you'll receive our Miles The Duffle Bag with 40L capacity, alongside our Packing Cube Set of 3.  
Take on your travels with full security and preparation with this Millican Miles Packing Bundle.   
4. Smith Bundle 
Keep your essentials organised and secure while you're on the go.  This Millican Smith Bundle contains our Fraser The Rucksack, which provides you with 32L of capacity, and Smith The Utility Pouch. No matter what you're planning to pack on your adventure, this bundle can keep your prepared and comfortable. 
5. Utility Pouch Bundle 
Unlock the secret to stress-free organisation with this Millican Utility Pouch Bundle. This ideal bundle features three sizes of our Utility Pouch in small, medium and large and are designed to slot into any of our Millican bags. 
Discover more ways to keep your bag organised here: