When it comes to choosing your bag style, everyone has their own personal preference. Will it be a messenger bag or a backpack?
We've put together an in-depth guide for you to discover the key differences between messenger bags and backpacks to help you decipher what style suits you and your everyday routine best. Carry on reading to weigh up the pros and cons of messenger bags vs backpacks.
What is a Messenger Bag?
Originating as a bicycle courier bag and becoming widely popular in the 1990s as a practical fashion item, the messenger bag is a simplistic rectangular bag that features a single, wide shoulder strap that can be comfortably worn across your body.
Our 13L Nick The Messenger Bag is available in a range of different colours, so you can match to your preferred style and taste.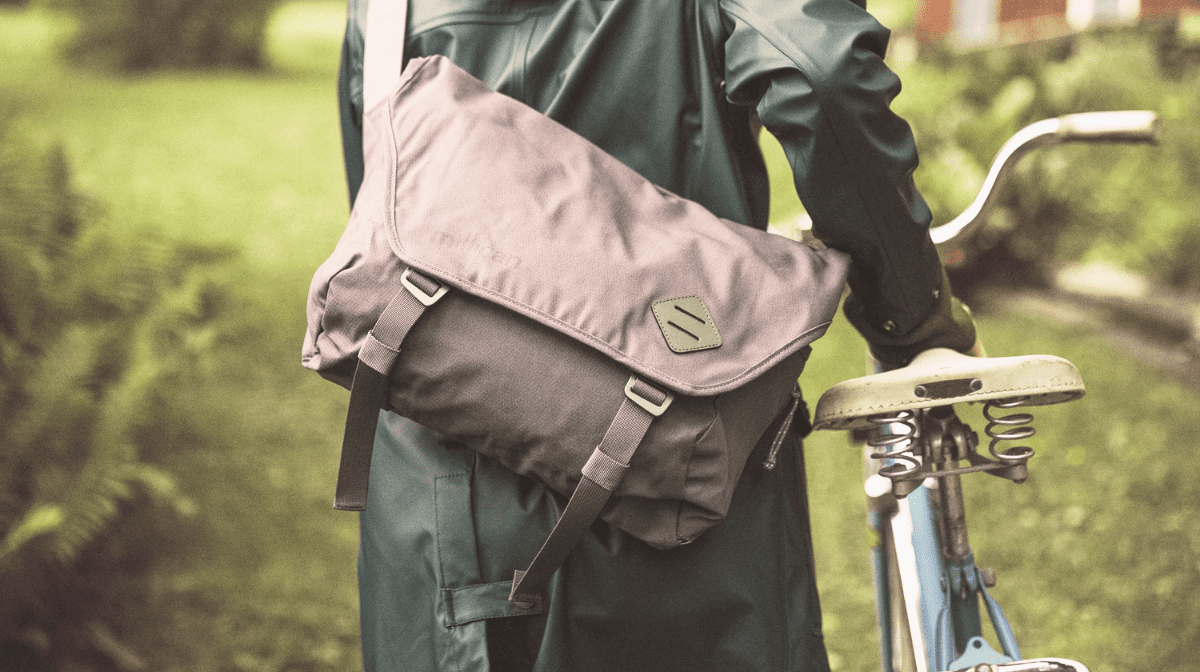 Whether you're searching for the perfect bag for work or everyday life, our messenger bag features multiple organisational pockets to ensure all your essentials are divided, organised and secure, including a secure laptop compartment. It also features hard-wearing material, so if you're looking for a high-quality bag, our Millican messenger bag is designed to last you a lifetime.
Benefits Of Messenger Bags
Along with being practical and hard-wearing, here are a few more reasons to choose a Millican messenger bag:
1) Organisation
Messenger bags often feature a variety of compartments for you to keep all your items in check. Our Nick The Messenger Bag is the perfect option to use as a study or work bag – you can comfortably carry your laptop, along with pens, pencils, keys and so much more, with the reassurance that all your items will stay safe, secure and organised.
2) Comfort
The Millican messenger bags are designed to provide you with upmost comfort when you're on the move. The shoulder strap sits nicely on the shoulder and can be worn across your body or off one shoulder, while providing you with support and comfort.
3) Style
For those that are a little more style conscious, our messenger bags come in a range of different colours, so you can find the colour that meets your style needs. What's more, you don't have to worry about your work clothes becoming wrinkled or developing a sweaty back during your commute as a messenger bag comfortably sits on your side.
What is a Backpack?
For the days you might be carrying a little extra or simply just want to throw everything on your back, a backpack is the perfect companion. Forget about only packing the essentials – a backpack provides you with the extra room and comfort to add everything you need.
Unlike a messenger bag, a backpack features two straps instead of one, so you can just throw it onto your back with ease.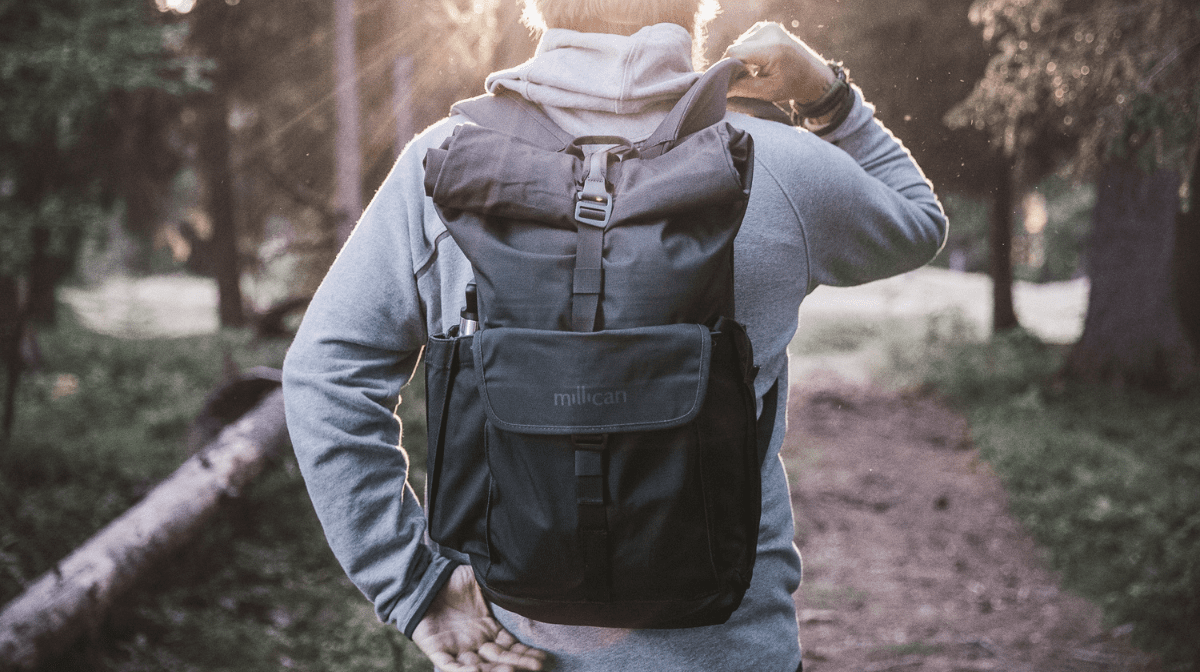 At Millican, we have a range of backpacks for you to explore. Our Smith The Roll Pack backpack has been designed with versatility in mind, making it the perfect option to take on a hike, walk, commute or holiday.
Available in 15L, 18L and 25L, the ergonomic foam-padded adjustable shoulder straps and back panel ensure that comfort is a priority while on the move.
Backpack Benefits
A backpack can provide you with many different benefits for when you're out and about compared to using a messenger bag. Here are a few benefits of using a backpack vs a messenger bag:
1) Secure
Backpacks allow you to securely store all your bag essentials on your back, from your phone, laptop, pen, and paper to your hiking and camping equipment.
Perfect for when you're on the move, reduce any worries about your items escaping. What's more, our Smith Roll Pack backpacks also contain sternum straps to secure the bag during movement, as well as allowing you to connect one of our waist straps for additional support.
2) Convenient
Our Smith Roll Pack backpacks are an excellent choice for all forms of travel. Whether you're in need of a backpack for your daily commute, work, hike or travel adventure, this collection has been designed with convenience and versatility in mind, so there's no need for you to buy multiple bags.
3) Durable
When you buy a bag, there's no doubt you'd expect it to last a lifetime. At Millican, we strive to provide you with high-quality, durable bags that do just that. We make all our backpacks and messenger bags with recycled post-consumer waste to help protect the environment and work towards sustainability.
Messenger Bag VS Backpack – Which One is Right For You?
The main difference between messenger bags and backpacks comes down to the way you carry the bag. Backpacks are designed to be carried on your back, with two straps over your shoulders. On the other hand, messenger bags have a single strap that can be thrown over one shoulder, making it easier for you to access your items from your side.
Your personal preference, style, purpose or type of adventure, will determine whether a messenger bag or backpack is right for you.
If you're planning on carrying a heavier load than your basic work or commute essentials, our Smith Roll Backpacks might be the better option.
Discover our full range of Millican bags here: