Can you believe we're coming towards the end of 2022? it's time to get your notepad back out and start looking at new 2023 lifestyle changes for long term results. If you don't know where to start, we've got some lifestyle changes that you can use as inspiration. Let's take a look at how you can kickstart your 2023 with these healthy lifestyle changes.  
Why You Should Set Lifestyle Goals?  
Setting goals that you want to achieve can help provide you with long-term visions and short-term motivation. Whether you're wanting to move more or learn a new hobby, setting goals helps triggers new behaviours. Along with that, setting goals are the perfect way for you to tick off new things you want to achieve, develop habits and make healthy lifestyle changes.  
How to Stick to Your Lifestyle Goals  
Although making lifestyle goals to achieve over the new year can be fun, sometimes it can be easy to forget about them. Instead of losing your motivation and giving up, we've put together a quick guide on how to stick to your goals.  
If you're feeling overwhelmed by the lifestyle changes you want to achieve, start small. It's all about slowly building yourself up and taking baby steps to meet your final lifestyle change. 
Make a difference together – find someone who has similar lifestyle goals and work towards them together. Not only will you stay motivated to push each other to achieve, but it can also help keep you on track. 
Lifestyle Changes For Long Term Results  
If you're searching for new goals to set yourself for 2023, that'll deliver you with long term results, we've got you covered. Here are just a few healthy lifestyle goals you should consider:  
1. Prioritise Sleep  
Even if you're skipping just a couple of hours of sleep each night, it can still have a knock-on effect. Sleep is where the body can restore cells, recover from the day and synthesise hormones. Disrupting your body's ability to get it's full recommended, 7-8 hours, may cause impacts on your mental health, ability to concentrate and immune system. That said, using the new year to get in a full sleep routine can prevent these impacts and ensure you maintain optimal health. 
2. Embrace The Outdoors 
No matter the weather, getting outdoors and connecting with nature can play a massive role to your overall health and wellbeing. It's also a great way to boost your vitamin D levels. Making it one of your 2023 lifestyle goals in long run will help to enhance your mental and physical health. If you're looking for new ways to get outdoors in 2023 and develop new hobbies check out our blog here: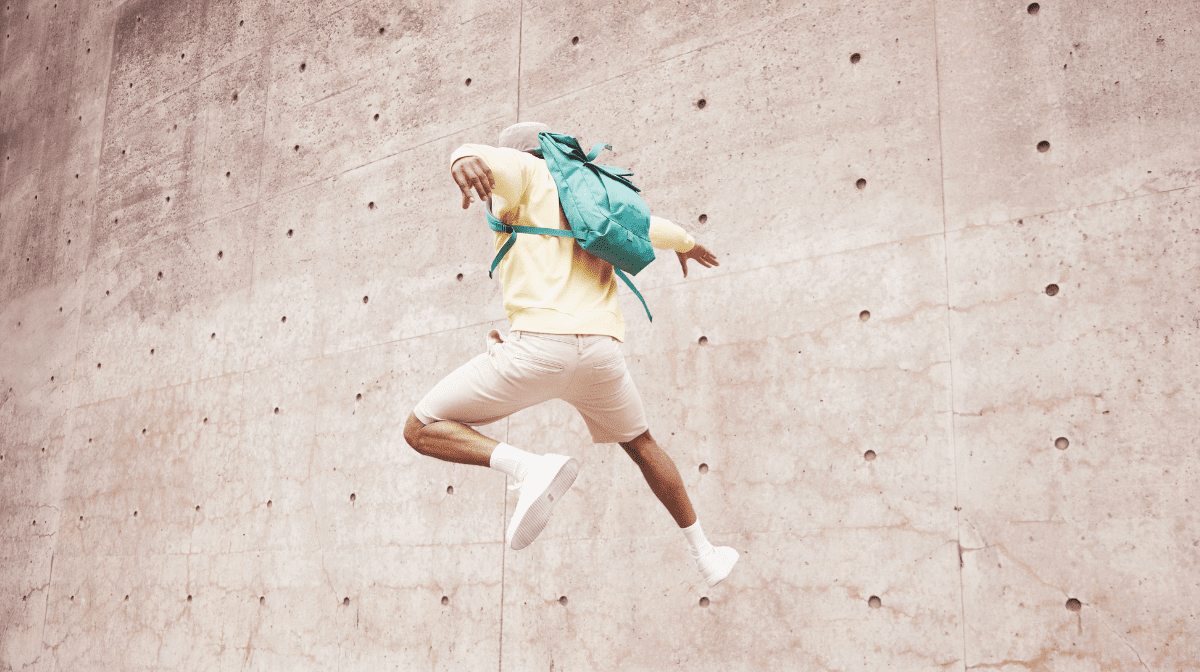 3. Be More Sustainable  
If there's one thing that's not going to change when entering 2023, is the importance of being more sustainable. There are so many ways you can be more sustainable during your everyday routine. But taking the step towards being more sustainable in 2023, will have a huge impact on the health of the environment. One way to make a start in being more sustainable is by adding one of our Millican bags or accessories to your wardrobe. 
SHOP MILLICAN BAGS OR ACCESSORIES 
4. Go on a Hike  
Go out and explore all the hidden gems on a hike this 2023. Not only will it be super beneficial for your health and wellbeing, but it's a great way to get out your comfort zone and explore. So, it's time to get those walking boots on, pack your hiking bag and make hiking a new lifestyle change for you to adopt this new year.  
On top of making lifestyle changes for the new year, check out our top tips to maximising your wellbeing: